Dhiman

Saha

Assistant Professor, Computer Science and Engineering, IIT Bhilai.
Adjunct Faculty, Bharati School of Telecomm., IIT Delhi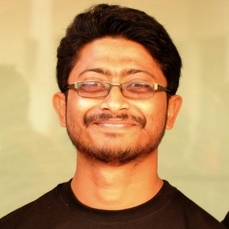 Room 206, Acad. Block
GEC Campus, Sejbahar
IIT Bhilai, Raipur
Chhattisgarh 492015
---
Hello Universe!
Learn · Teach · Research
---
I'm Dhiman Saha. I love computer science and crypto. I mostly work in symmetric crypto particularly cryptanlaysis.
Recently I am focusing on :
Automated Cryptanalysis
Classical and Quantum Symmetric-Key Cryptanalysis
Lightweight Cryptography
Lattice Based Cryptography
My research group calls itself the de.ci.phe.red LAB.
selected publications
ACNS

TIDAL: Practical Collisions on State-Reduced Keccak Variants

In Applied Cryptography and Network Security - 21st International Conference, ACNS 2023, Kyoto, Japan, June 19-22, 2023, Proceedings 2023

ToSC

Boomeyong: Embedding Yoyo within Boomerang and its Applications to Key Recovery Attacks on AES and Pholkos

IACR Trans. Symmetric Cryptol. 2021